Before now, blue tits had a monopoly on the relatively tricky feeder types people were distributing. The small birds could only feed on coconut shells filled with fat or on chains of monkey nuts. They were also the bird that most often stole cream from milk bottles that normally stood at the door.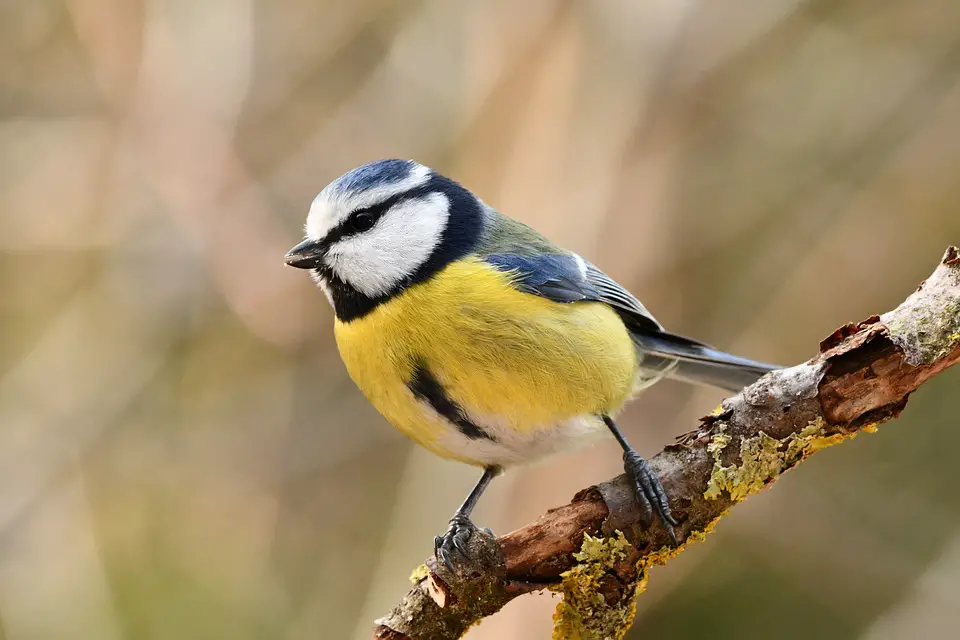 What to feed Blue Tits?
However, lately, people have switched to larger bird feeders that can use a variety of birds, most of which are larger than the blue tit. At the same time, old-fashioned feeders such as coconut shells and monkey nuts are no longer used, and milk comes in plastic bottles that are kept in refrigerator.
Nowadays, almost any garden with a peanut feeder will attract Blue Tits, and they readily breed in nest boxes.
The nest material is usually moss, wool, hair, and feathers. Blue tit and great tit form mixed winter herds, and a garden with four or five animals on a bird table can feed 20 or more in the herd at any time.
Blue tits also like to eat insects, mealworms, waxworms, and caterpillars.
They eat mixed bird seed and peanuts from hanging feeders, as well as suet pellets and suet balls.
The Best Blue Tit Bird Food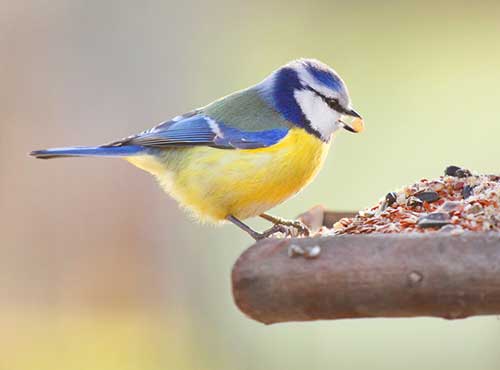 I have had tremendous success using this bird food (full review also available here) to attract lots of Blue Tits to my garden.
This is a premium food and the birds absolutely love it!
if you are interested in attracting more varieties and larger quantities of birds I recommend that you give this food a go, I have not seen results as good as these trying other products.
Use the right Peanuts!
Although blue tits eat peanuts a lot, there are some very important things to know before feeding them peanuts. It's essential to choose both the right peanuts and the proper feeding method.
Peanuts are rich in fat and are popular with tits, greenfinches, house sparrows, nuthatches, and siskins. Crushed or grated nuts attract robins, hammocks, and wrens.
Salted or dry roasted peanuts should not be used. Peanuts can be high in a natural toxin, which can kill birds, so buy from a reputable dealer, to guarantee freedom from aflatoxin.
It's also extremely important to crush peanuts. More than one source said that mother birds may grab peanuts whole and try to stuff them down the throats of their young, choking them in the process.
A word of warning- ensure peanuts cannot be taken whole during the nesting season as adults may try to feed them to their small youngsters with potentially tragic results.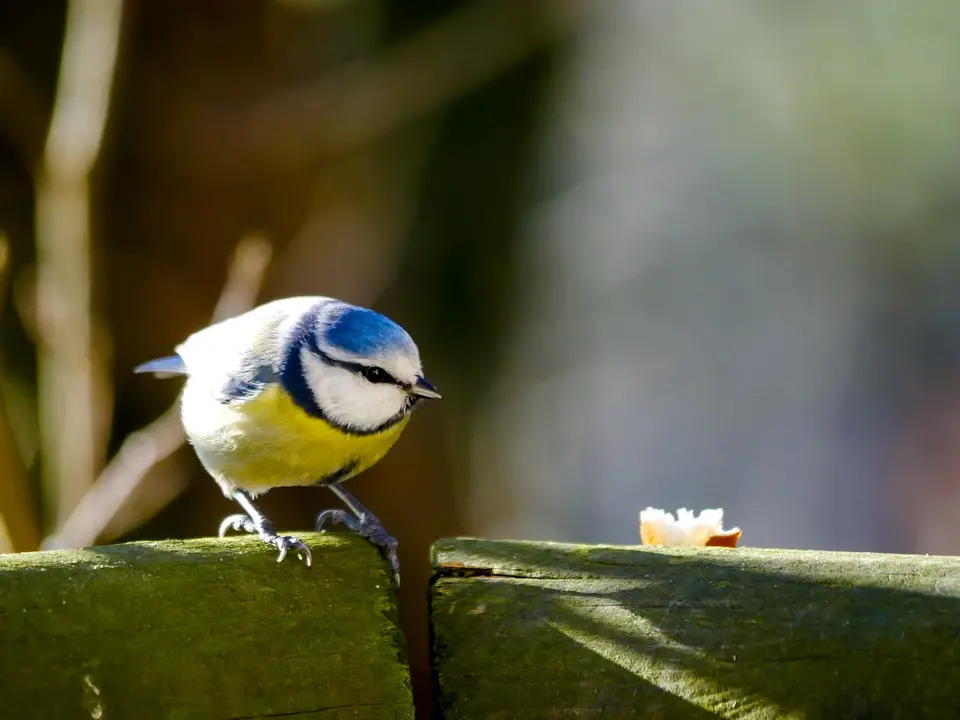 Here's a recommended method for feeding peanuts:
Put whole peanuts in a good quality metal mesh feeder with a maximum port size of 6mm. This ensures only small particles are taken, particularly important during the breeding season preventing naïve adults from forcing whole peanuts into their chick's throats. Do not use nylon nets as these can tangle in the birds' feet. Scatter a few peanuts for our ground feeding friends. When: Keep the feeder topped up year round.